The pupils and staff were once again delighted by the raconteur that is Mike the Storyteller from Read For Good. Mike's 'Magic' walking stick entertained Charley and Isabel between stories.
Leah and Charley have fun with Angie in the drumming workshop. Leah feels the vibrations of the drum.
Exeter University Drama Students took us to Neverland over a six week period - A huge thanks to Caroline, Hannah and Olivia! We'll miss you.
Children In Need Bake off. Leah and Flynn had great fun baking and decorating cakes for Children In Need. Well done!
In North Devon we did some spooktacular crafts!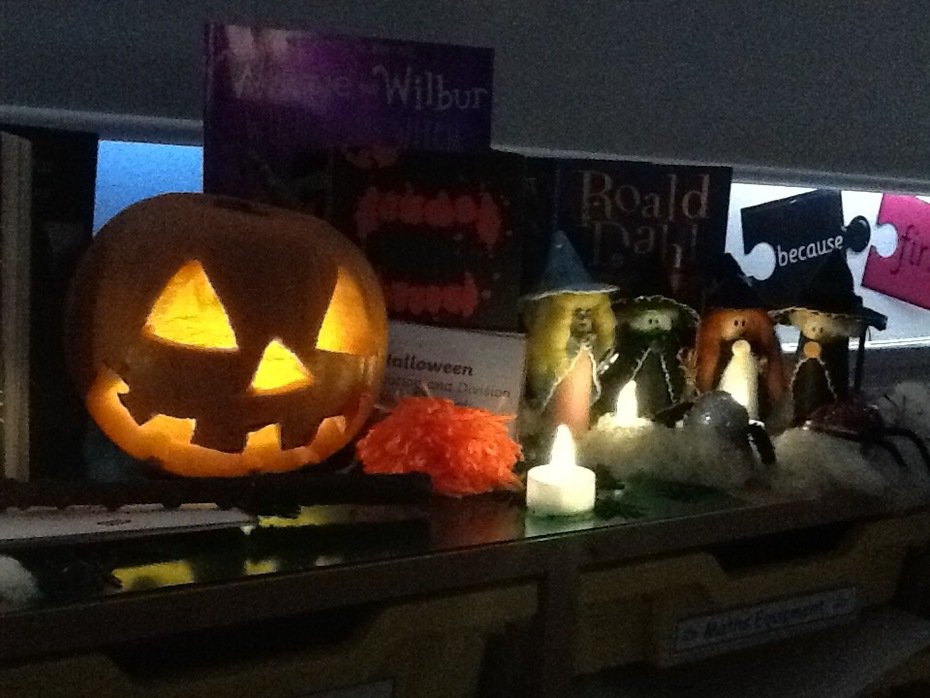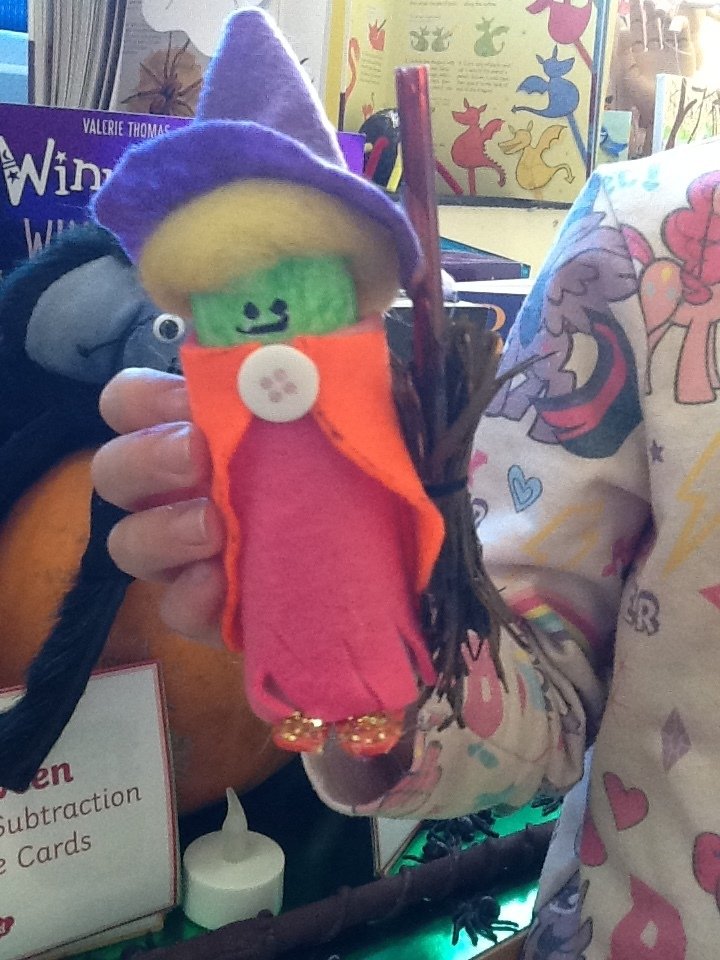 Caroline, Hannah and Olivia from Exeter University explored the story of Peter Pan. Great fun was had by all...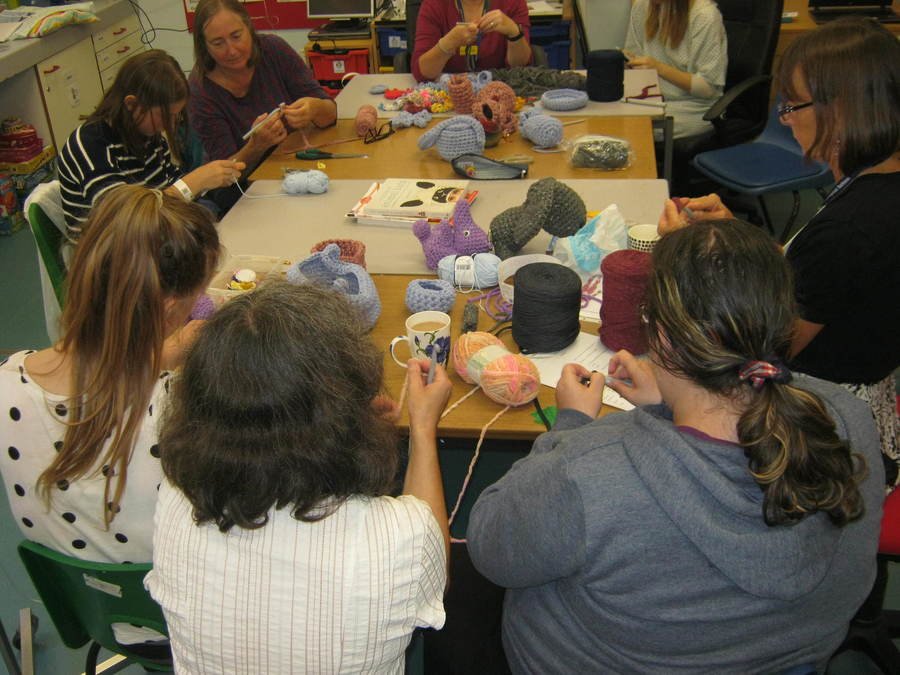 A great big thank you to Otter Nurseries.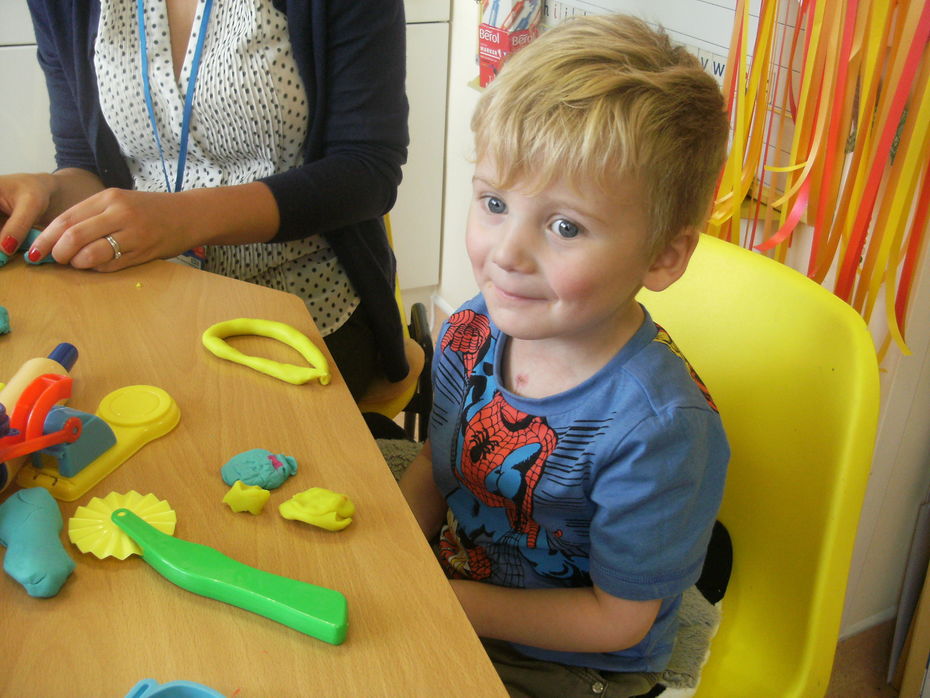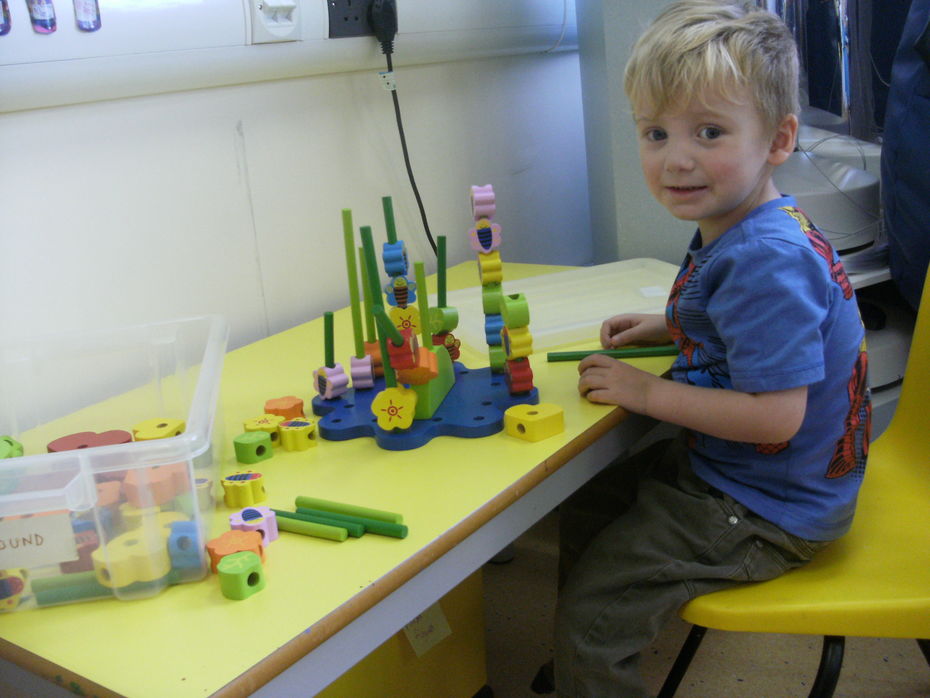 Sammy enjoying and working hard on his fine motor skills to help his emerging mark making abilities.