The Devon Hospitals Short Stay School provides education for children in hospital in Devon.
We teach on two sites –
Bramble Unit at the Royal Devon and Exeter Hospital, Exeter

Caroline Thorpe Ward at the North Devon District Hospital, Barnstaple
Our mission statement is:
Devon Hospitals Short Stay School aims to ensure that young people have their right to education preserved whilst they are unable to attend their home school for medical reasons. DHSSS is committed to providing a personalised education that meets social, emotional and physical aspects of the young person's needs within a safe, positive and nurturing educational environment. It aims to:

keep the young person in contact with the familiar world of school,

provide an enriching and stimulating curriculum

promote social integration wherever possible

help pupils to keep up with schoolwork and make the best possible progress

support pupils in their return to their home school.

Safeguarding is a high priority at our school. As employers we are committed to safeguarding and promoting the welfare of children and, in that regard, have appropriate policies and procedures. in place.
If you would like to find out more about our school or discuss any aspect of our provision, please contact the Head teacher, Julia Allen at the Exeter site. (01392 402675)
Paper copies of any information on our website can be provided should you require it in this format. See Head teacher, Julia Allen or Administrator, Karen Squires, for details.
Welcome, everyone, to the Autumn term!
Staff News
RDE
We are delighted to welcome our new HLTA to the Exeter schoolrooms! Tanya Hucklesby joins us this week having previously worked for many years as a learning support assistant at Clyst Vale school. We are very pleased to have her as part of our team!
North Devon
We are delighted to welcome our new members of staff to our classroom on the Caroline Thorpe ward, North Devon.
Eva Bucci,teacher , will be working Monday-Wednesday while teacher Jo Hugo will be woking Wednesday afternoon-Friday. They will be joined by teaching assistant Kat Turnbull.
They have made a very enthusiastic start and will soon settle in, we're sure!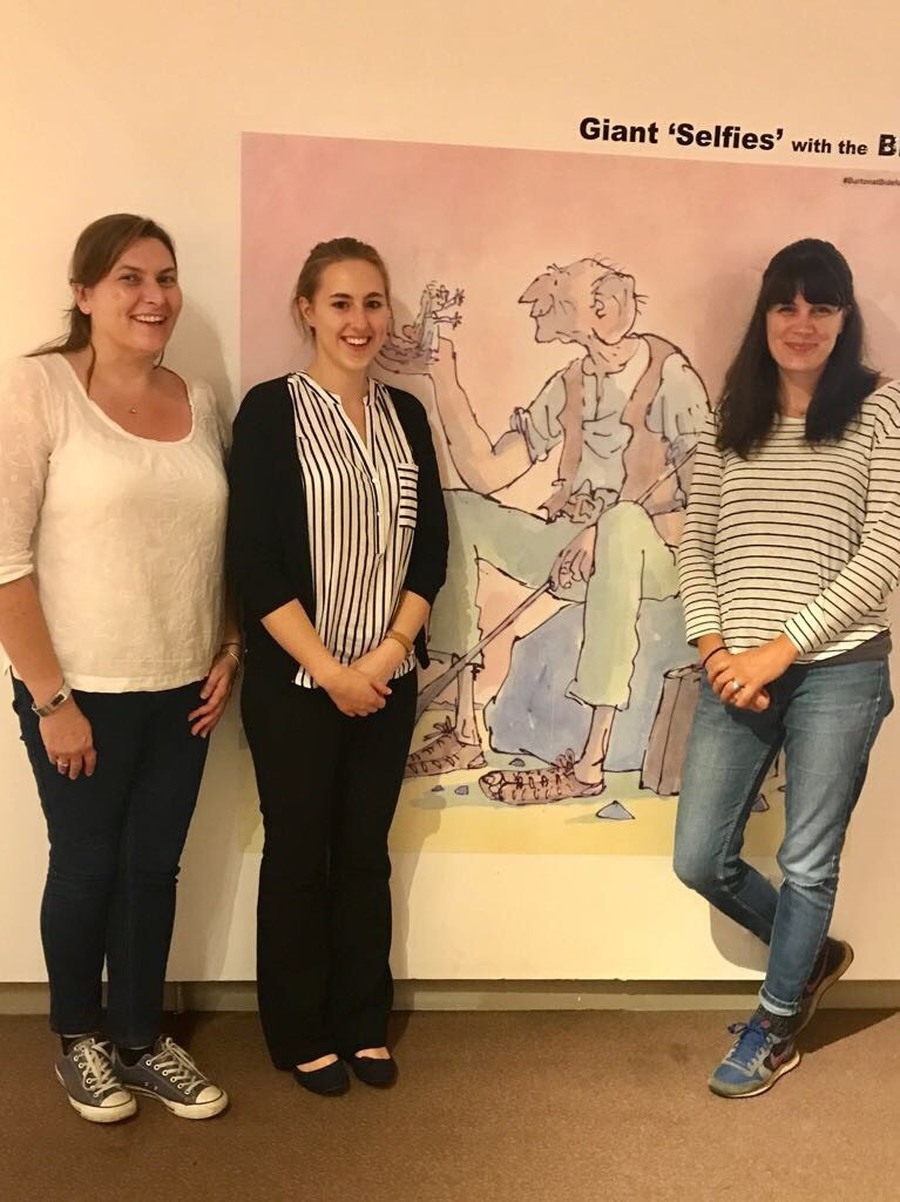 Left to right: Eva, Kat, Jo
RDE
Our new HLTA, Tanya Hucklesby, is here! Welcome Tanya.
Lisa will continue to support us on a supply basis as well as sharing her craft workshops with us.
Paul has changed his days and will now be working Monday-Wednesday.
Sainsbury's Vouchers
We eagerly await delivery of our goodies ordered through the Sainsbury's ActiveKids scheme. We'll let you know when they arrive!
WHAT THE CHILDREN AND PARENTS HAVE TO SAY;
"I very much enjoyed my time in school."
"I liked everything!"
"I definitely felt well supported."
"I was really pleased with the resources provided and the manner and the helpfulness of the teacher."
"10 out of 10!"
"I felt that my child's learning needs were catered for, they arranged for the GCSE exam to be taken in hospital, really helpful, thank you!"
(Taken from pupil and parent questionnaires)
We have returned from the Easter break to very busy classrooms! Even for a small setting, there is always such a lot going on!
Latest DHSSS Events
There are currently no events.
Calendars page(s): DHSSS >>