Students' Work
Here is Charlie's fantastic model of a cell! We love the clever use of peas for Chloroplast.
Elizabeth, year 1 recreated an experiment we conducted last week to try and grow a rainbow at home! Elizabeth was able to remember what we had done and then was able to write a brilliant set of instructions to explain how to grow a rainbow! We think this is excellent work and a fun art/science mash up! Have a go at growing your own!
Pupils are still busy working at home.
Here is a picture of some bunting made at home. It looks lovely with all the colours and shapes.
Bradley loves baking at his home school. We loved mixing ingredients for Gingerbread Men biscuits and he enjoyed the story in our calm class room on World Book Day.
Leah produced a piece of Aboriginal art. She tried different materials to do the dots and came to the conclusion that matchsticks worked best.
Examples of art and craft produced by students in Exeter.
Maths.
Leah having a go at solving a maths challenge.
Exeter University Drama -
In this workshop we built a Geo-dome to experience immersive theatre. Everyone had a turn sitting in the middle of the dome whilst the rest of the group moved around them with finger lights. Everyone involved had a great time and were able to perform in a safe and caring environment. Many thanks to Olivia, Sacha and Jasmine.
Science.
Students made balloon cars to see how far they travelled.
Devon Wildlife Trust.
Emily from the DWT came and did a teaching session with the students.
They were talking about Beavers, there impact on the local environment and what characteristics they have. Emily had a Beaver skin and bones for the students to look at.
Here are some photos of the session.
After reading Mini Grey's Biscuit Bear, Cayla enjoyed cutting out shapes with her biscuit dough and decorating the cooked biscuits. She was an excellent taste-tester!
Trying out the new light box.
Getting to grips with our skeletons.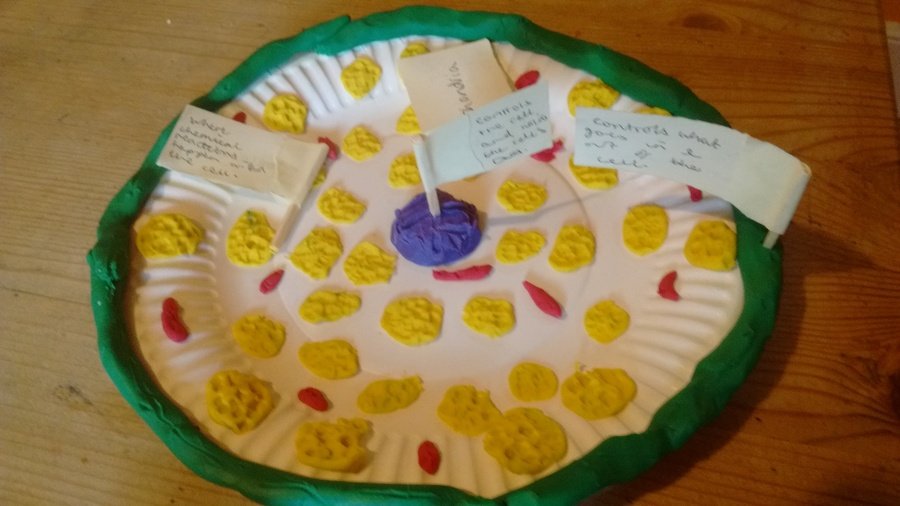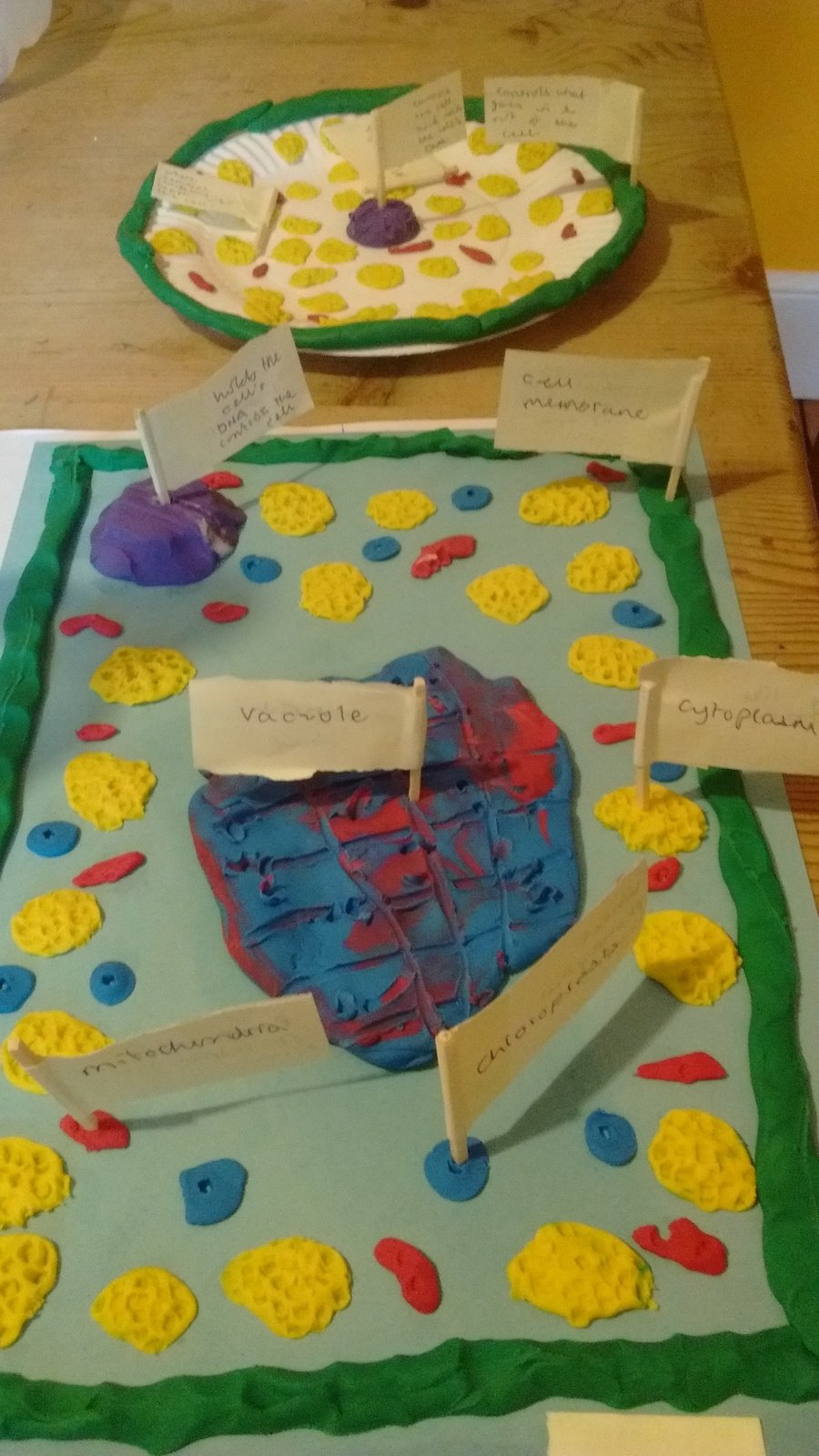 Elizabeth (Yr 1) enjoyed listening to the funny rhymes in the fantastic story 'Oi Frog'. She created her own version of this particular book but with her favourite aquatic species! Which one is your favourite?
Two of our Students worked really hard on our cross curricular topic of 'Dragons'. We read extracts from the Dragonology book to help inspire their work on adjectives, which then helped them create imaginative Dragon egg designs.
Here are some of the amazing textile projects our North Devon pupils have created.
Here at Barnstaple we are working to bring some colour to the ward by hanging our canvas paintings of features and areas around North Devon along the corridor .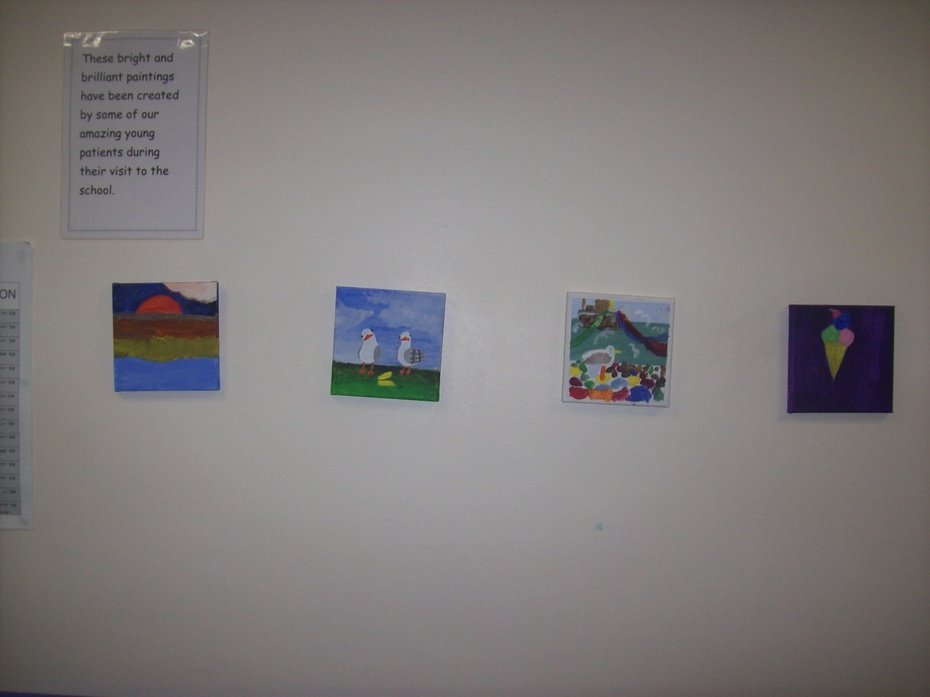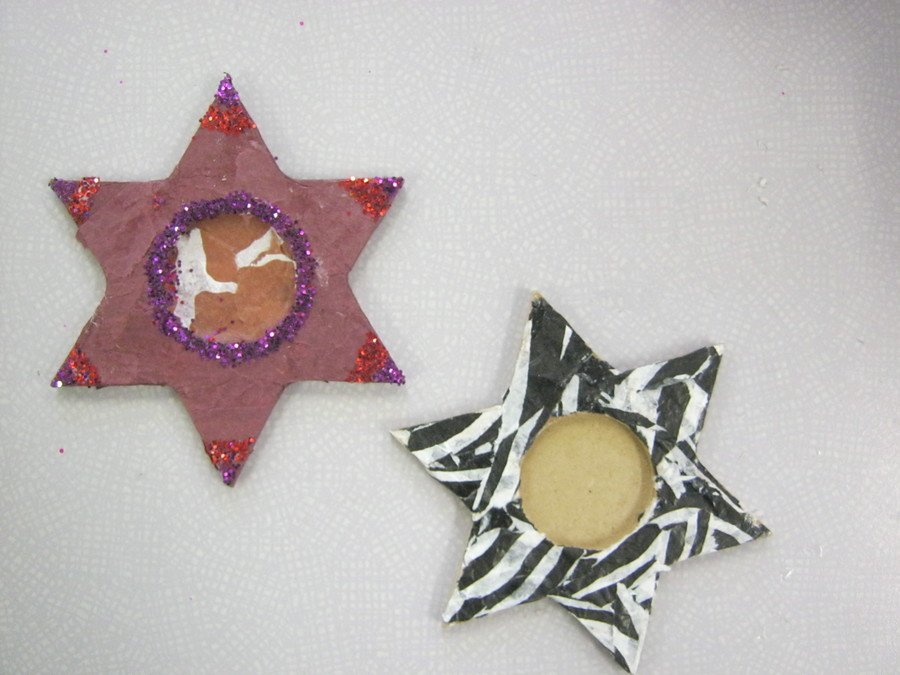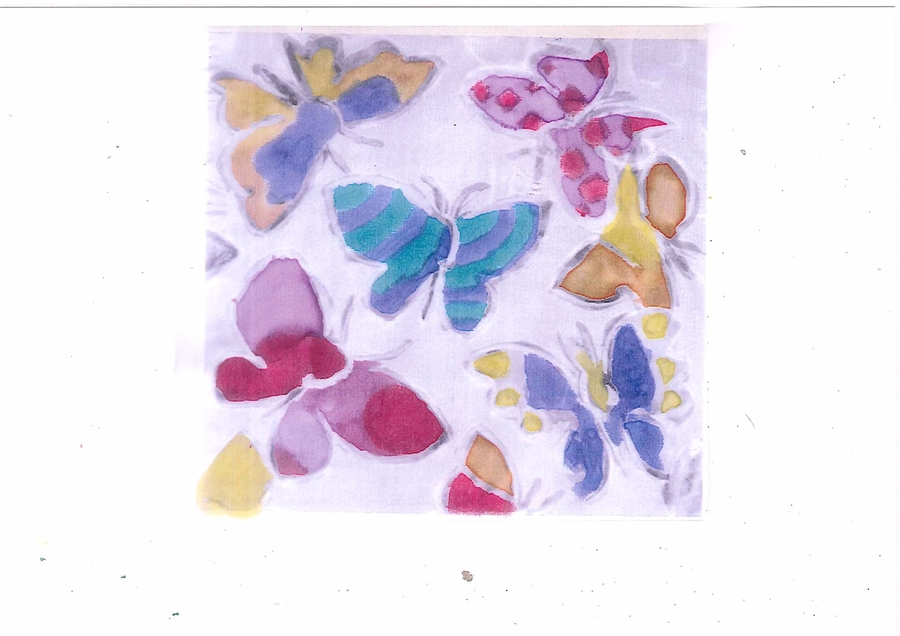 Claire's Butterfly Silk Painting.
Ellie S was an inspirational student on Caroline Thorpe Ward,she wrote instructions and created her own jar of George's Marvellous Medicine. Additionally, during her stay Ellie learnt about a balanced food plate, Ellie created her own plate using cous cous and carefully colouring it to represent the different food groups for example: Carbohydrates, protein and vegetables.